Our outstanding team is here to help you reach your healthcare goals. Contact us today.
Chiropractor Little Rock AR
Welcome to Faulkenberry Chiropractic, located in Little Rock, Arkansas, where healing can begin with your very first visit. At Faulkenberry Chiropractic, wellness is our top priority. Whether it's your first time in our clinic or if you've been a valued patient for many years, our Little Rock chiropractors listen intently to our patient's concerns and needs, and specifically target those needs with proven and effective treatment plans.
Welcome to Faulkenberry Chiropractic
Faulkenberry Chiropractic is located in west Little Rock, amid a growing business, restaurant, and entertainment district. Our clinic is easily accessible driving west from downtown Little Rock via Interstate 630 to the Big Rock Interchange and north onto Interstate 430, where if you exit onto Rodney Parham Road, we're just a few minutes' away on Arcade Drive. Regardless of where you're traveling in and around Little Rock, Faulkenberry Chiropractic is prepared to provide you with the best possible care anytime you need us.
WHAT MAKES US UNIQUE?
Specializing in friendly patient care, Dr. Faulkenberry is the only doctor in Little Rock to offer non-invasive FDA Market Cleared Low-Level Laser Therapy to relieve heel pain and inflammation associated with plantar fasciitis, or to provide relief for chronic low back pain of musculoskeletal origin. The healing ability of this low-level laser technology can reduce inflammation and eliminate pain in only a matter of weeks and return patients once again to an active lifestyle. Decompression Therapy is another technique Dr. Faulkenberry effectively employs to treat disabling low back and neck pain, radiating leg and arm pain, and headaches. In addition to a variety of other treatment plans, massage therapy is also available to all patients at Faulkenberry Chiropractic in Little Rock. And if requested, Dr. Faulkenberry strives to offer same-day appointments, and in many cases, with little to no wait times.
Chiropractic Care May Help
You don't have to live in pain. We are here to help you get your life back.
ABOUT DOCTOR FAULKENBERRY
Dr. Melissa Faulkenberry attended the University of Arkansas in Fayetteville, Arkansas, and graduated in 1994 with a Bachelor of Science degree in microbiology. For the next three years Melissa attended the Cleveland Chiropractic College in Kansas City, Missouri, where in 1997, she graduated with a Doctor of Chiropractic degree.
Dedicated to her profession since 1997, and owner of her own practice for over 17 years, Dr. Faulkenberry utilizes chiropractic care to improve the health and wellness in all areas of her patient's lives. Regardless of whether or not a patient is suffering from neck or back pain associated with an auto accident, fibromyalgia, headaches, or overall body pain in general, Dr. Faulkenberry is dedicated to improving the quality of her patient's daily lives. By employing a "whole person" approach in her care, she can determine the underlying cause or causes of disease, discomfort, and pain, instead of simply treating the symptoms.
COMMON SYMPTOMS WE HELP
Dr. Faulkenberry successfully treats a wide variety of patient symptoms, including plantar fasciitis, herniated, degenerative, and/or bulging discs, whiplash due to automotive accidents, sciatica, migraine headaches, TMJ, and tendonitis.
Although Dr. Faulkenberry effectively treats many short-and-long term patient symptoms, many misconceptions exist regarding chiropractic care in general. First and foremost is that patients are seen on a lifetime basis and are never fully released. At Faulkenberry Chiropractic in Little Rock, Dr. Faulkenberry's primary goal is to achieve total patient wellness and only dismiss patients at the appropriate time to again enjoy as normal and active a life as possible.
Acknowledging that all patients are unique in their various needs, Dr. Faulkenberry gladly invites everyone to her practice to discover the many treatment plans and healing solutions available at Faulkenberry Chiropractic in Little Rock, Arkansas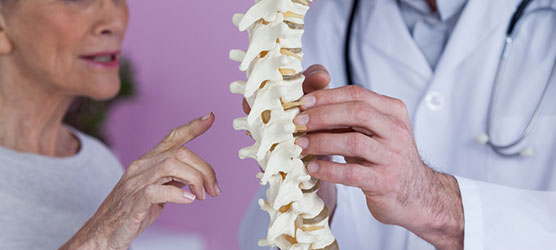 HOW TO FIND A CHIROPRACTOR IN Little Rock
This guide will help you find the best chiropractic clinic in Little Rock for you. When most people in Little Rock decide they need a chiropractor, they end up doing a search and just picking someone at the top.
Being at the top of Google for the chiropractic search does not necessarily mean they are the best chiropractor for you. Follow the steps below to make sure you are picking the right chiropractor for you.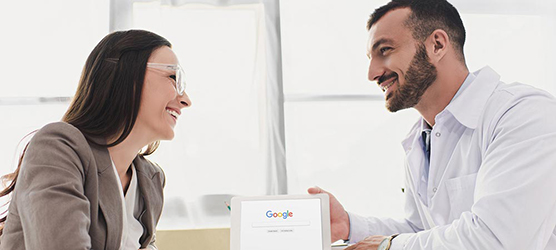 Time Needed: 5 minutes
Total Cost: USD 0.00
4 EASY STEPS TO FINDING A CHIROPRACTOR IN Little Rock
Step 1: Open up a Google search
You will want to type one of the following in the search bar:
Chiropractor Little Rock
Chiropractor 72212
Chiropractor near me
Best chiropractor in Little Rock

Step 2: Review Their Website
The best chiropractors in Little Rock put as much care into their website as they do into the rest of their office. By reviewing their website you will get a good feel for the doctor and if they are right for you.

Step 3: Check Out Their Reviews
Check out the Google Business Page of a chiropractic clinic you are thinking about visiting. It is easy for someone to say they are great, it's a different story to get other people to say great things about you.

Step 4: Give The Office A Call
Now that you have a basic understanding of what the office is about. Give them a call to make sure they fit the message that their website and GMB have been sending. You will know in a few minutes whether the office is the right one for you.